December 11, 2023
Get Our New Application For iOS and Android
Our new application is out ! Now you can:
● Calculate distance and flight time;
● Get instant flight cost estimate;
● Check aircraft specifications and capacity.
● Choose the most convenient aircraft;
● Find nearest helipad to your position;
● Contact operators all around the world.
● Get a discount voucher for your first flight.
Download Helicopter Charter app now !!!
December 10, 2023
Amazing Helicopter Transfer Florence to Elba
Amazing helicopter transfer from Florence to Elba Island for 5 passengers with luxury helicopter AS 350 with optional stopover in San Giminiano for a complimentary lunch and winetasting. Strongly recommended. Contact us for more details.
December 10, 2023
10 Advantages Of Flying On a Private Jet
Are you wondering why private air flights are becoming more and more popular? There are a lot of advantages that make private jets so special. First of all, most people believe that flying by private jet is only available for the elite class. But the truth is that private jet travel is now more accessible than ever. You may be thinking that traveling in private aircraft is unnecessary, anyway, when you consider all the factors, the benefits you receive with private air charter travel greatly surpass any cost. A lot of time is usually lost traveling to airports many hours before the take-off time for security checks and passing through the queues for just checking your bags with the scanners. To save yourself from all this bustle, you can book yourself a private flight. The main advantage of private jets is that they help you make faster trips to your destination as they are not tied to specific routes and do not need to make any stops in between. Private jets are smaller and fly higher. This helps them avoid busy routes and air traffic and reach the final destination much faster. Safety is of the ultimate concern to any passenger. There are strict regulations governing the air charter industry. When you fly privately, you can select your pilots and flight crew. You can select the highly qualified and experienced staff to ensure your safety and peace of mind. Good private jet operators hire the best crew to ensure that their safety management systems exceed any commercial airline. It is also important for many companies to protect their key staff from public exposure. While travelling with a private jet, unwanted and unnecessary intrusions can be avoided. Traveling on a private jet is not as expensive as you think it is. There is a little cost difference between flying private and flying commercial. When multiple people fly, it could be even cheaper. Most people who can afford to take a private jet do it because they just don't want the hassle of commercial flying. It is more affordable than many people can imagine, especially those traveling as a group. With private jets, you rent the whole plane. Whether you have one person or ten, the cost is still the same. Renting a luxury jet provides complete comfort from take-off to touchdown. Whether you need to do business, sleep or simply relax, your private jet will have you covered. All aircraft are fully equipped with phone, wi-fi, an entertainment library and the ability for you to control the cabin environment. You are free to do anything you like. You can stream your favorite music, movies, tv shows or open a bottle of your favorite wine. Along with the other advantages, private jets also offer the luxury of privacy. You can be at ease and comfortable in the company of your family or friends in your private jet. Privacy is of great worry to many travelers and flying commercial means giving up of your personal space, especially if you are traveling for business. A private jet can give you the benefit of privacy. You can choose the people you want aboard your flight. This helps you do business freely. With private jets, land closer to final destination. Private jets can operate out of any airport. This allows you to accommodate your transport needs on more direct routes. They can also organize a car waiting for you as you land so you can get to your hotel or business meeting immediately and without further delay. Thus, a private jet can save a lot of your time by landing as close as possible to your final destination and arranging for your further transportation needs. Finally, private terminals offer a luxurious lounge where you can relax while waiting for the other passengers that are accompanying you. Book your private flight on www.jetapp.co.uk.
December 09, 2023
Landing a Helicopter On a Yacht
A growing range of recent yachts comes equipped with certified helipads, as choppers are a time-saving, fashionable and safe means of transportation. The possibility to land a helicopter anywhere consents convenient transportation of yachts guests to or from the airports or nearby cities, without wasting time in heavy traffic. One of the key benefits of chartering a helicopter, is a significant time-saving. What is more, a helicopter makes easier the evacuation of sick or injured passengers when necessary. Our operators comply with HOFO, this certification is required by Authorities to keep the high level of safety for helicopter off shore operations and are able to fly over the most prestigious yachts.
December 08, 2023
An Helicopter Ride Over Venice Is a Memorable Gift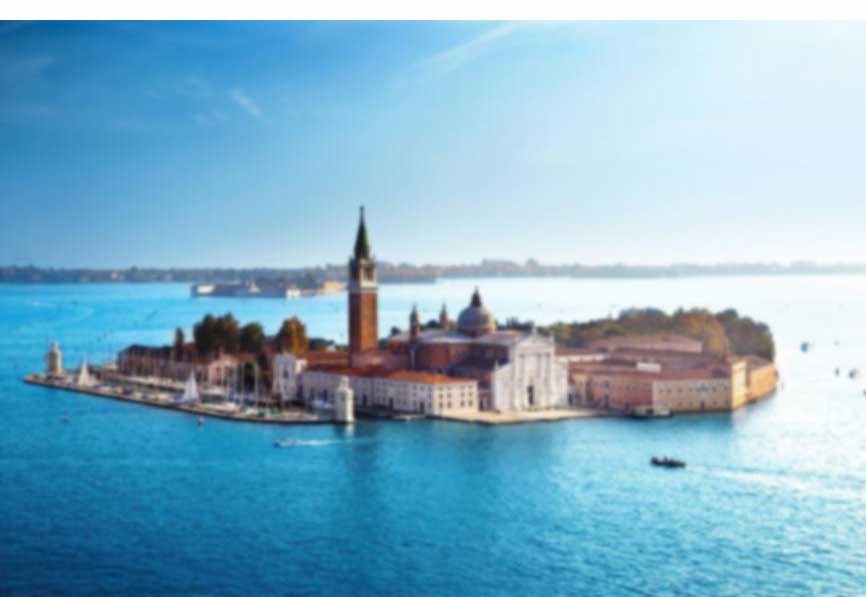 Did you know that Venice is shaped like a fish? Have you ever seen Venice surrounded by all its nearby islands? This helicopter ride will let you discover the geography, the beauty and the most hidden areas of the venetian lagoon from Venezia Lido to Bacino San Marco. 10 Minutes helicopter flight Venice for max. 5 passengers by AS 350. An unforgettable experience for only 790 €.
December 07, 2023
St. Tropez. Have a Taste Of The True Jet Set Lifestyle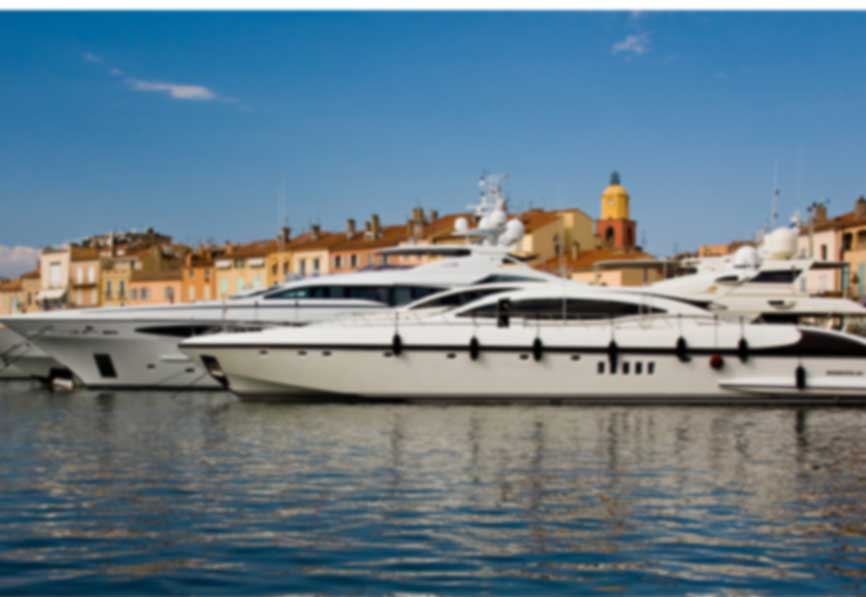 It's hard to believe today that St. Tropez was once a fishing village on the Cote D'Azur. Today it is a place for rich and beautiful people, celebrities and the jet set lifestyle. Usually called St. Trop by those in the know, which is amusing as 'trop' is French for 'excess'. The best way to arrive in St. Tropez is by yacht as all the celebrities tend to do, but you can reach it more quickly by private jet or by helicopter. Stars began arriving in St. Tropez back in the 1920s drawn by its reputation as a haunt of artists who themselves had come for the bright Mediterranean light. The best place to watch people is in St. Tropez's Old Port. Here you can get an outside table at a bar or restaurant and look straight at one of the world's most expensive yacht parks. The wealth on display is impressive and between bar and yachts is one of the best and continuous fashion parades you will ever see. We organize a 25 min. St. Tropez helicopter transfer from Nice. Transfer is also available from Montecarlo.
December 06, 2023
VIP Helicopter Transfer From Milan Linate to Lake Como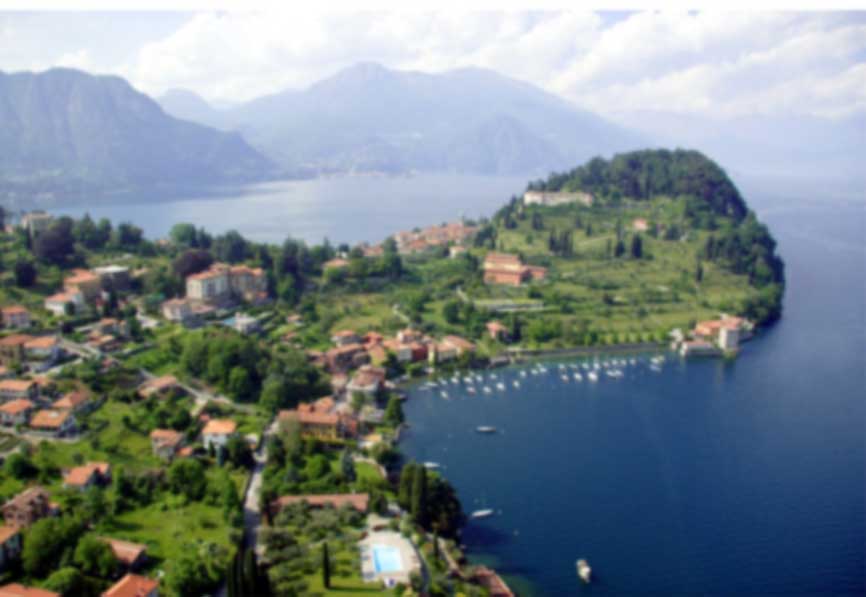 Take away all the hassle out of your trip with our helicopter transfer from Milan Linate and Milan Malpensa to Cernobbio, Como. An easy 20 minutes helicopter flight by AW 109 GRAND VIP will have you relaxing on the terrace of a luxury hotel, admiring the beauty of Lake Como. Transfers to Bellagio and Tremezzo by AS 350 are also available. We offer all our clients the highest standards in safety, with state-of-the-art helicopters, multilingual teams, and availability 365/7/24. Now, our clients can benefit of the latest technologies including Wi-Fi* (*on selected aircrafts) so that you never have to be disconnected. For more information, our team is available to support you in planning an unforgettable trip.
December 05, 2023
Grand Tour Of Italy By Private Jet
Choose the most exclusive Grand Tour of Italy by Private Jet. Enjoy the romantic atmosphere of Lake Como, travel around the most gorgeous part of Venice by Riva boat, have a glass of Brunello in the best wine region of Italy, enter in Vatican Museums before official opening time, explore Amalfi Coast and Capri, get high on a gourmet dinner inside a Masseria, discover the Trulli of Alberobello, climb Mt. Etna volcano and finally relax on the white sandy beaches of Costa Smeralda. The classic 15 days tour consists of 8 private jet flights, begins and ends in Milan and starts from 33.900 € (Euro) by Light Jet (max. 6 pax) or from 39.900 € (Euro) by luxury Mid Size Jet (max. 8 pax). Helicopter sightseeing rides and accommodation package available on request.
December 04, 2023
Kyoto Old City Sightseeing
Kyoto is the most beautiful city in Japan and especially during autumn it is crowded with many tourists. With our 30 min. Kyoto helicopter tour, you are free from traffic jams and crowds. You will take off from Kyoto heliport and you will fly over Fushimomoyama Castle, Toji, Kyoto station, Higashi Honganji temple, Nishi Honganji temple, Kyoto Imperial Palace, Nijo Castle to Togetsu Bridge, Hojinshu, Kitano Tenman-gu Shrine, Ryoanji Temple, Kyoto Imperial Palace, Shinjingu Shrine, Chion-in Temple, Kodai-ji Temple, Kiyomizu Temple and the Sanjusangen-do Temple. This is an exclusive helicopter tour for a quick overview of the old city of Kyoto. It is also possible to organize from Kyoto a full day excursion by helicopter to the beautiful Naoshima Island known for its modern art museums, architecture and sculptures. Contact us for more details.
December 03, 2023
St. Moritz. Style, Elegance And Class
St. Moritz is one of the world's most famous holiday destinations. Chic and exclusive with a cosmopolitan ambiance, it is located in the middle of the Upper Engadin lake landscape at 1850 metres. The dry, sparkling climate is legendary and the sun shines for an average of 322 days a year. The village of St. Moritz owes its original notoriety to its therapeutic springs, today it also offers a guarantee of amazing sporting attractions, cultural highlights, chic shopping and world-class events. From Geneva and Zurich you can reach quickly St. Moritz by helicopter, avoiding a long transfer by car. We also organize helicopter transfer from Milan Linate by Agusta AW 109. Our team will organize all aspects of flight, including transport of oversize luggages to your hotel or chalet in St. Moritz.
December 03, 2023
Experience One Of The Most Extreme Airports In The World
The city of Courchevel in the French Alps is one of the most famous ski resorts in Europe, but it seems like the city owes much of its popularity to its airport, which is located inside the mountains. Courchevel Altiport (IATA: CVF, ICAO: LFLJ) has a runway that is near to a popular area for ski runs. Aircrafts cannot land in case of bad weather because of the airport's lack of instrument approach procedures. Its runway is only 520 meters long. It primarily serves only small fixed winged aircraft and helicopters. The airfield itself has an elevation of 2009 meters. We offer helicopter transfers to Courchevel from Milan and Geneva.
Grand Tour Of Italy By Private Jet